IBM + Apple Showcase
I took charge of the research and design process, and produced the showcase materials including presentation files, posters, and videos using Adobe Creative Suite, for the 2018 Dreamforce event.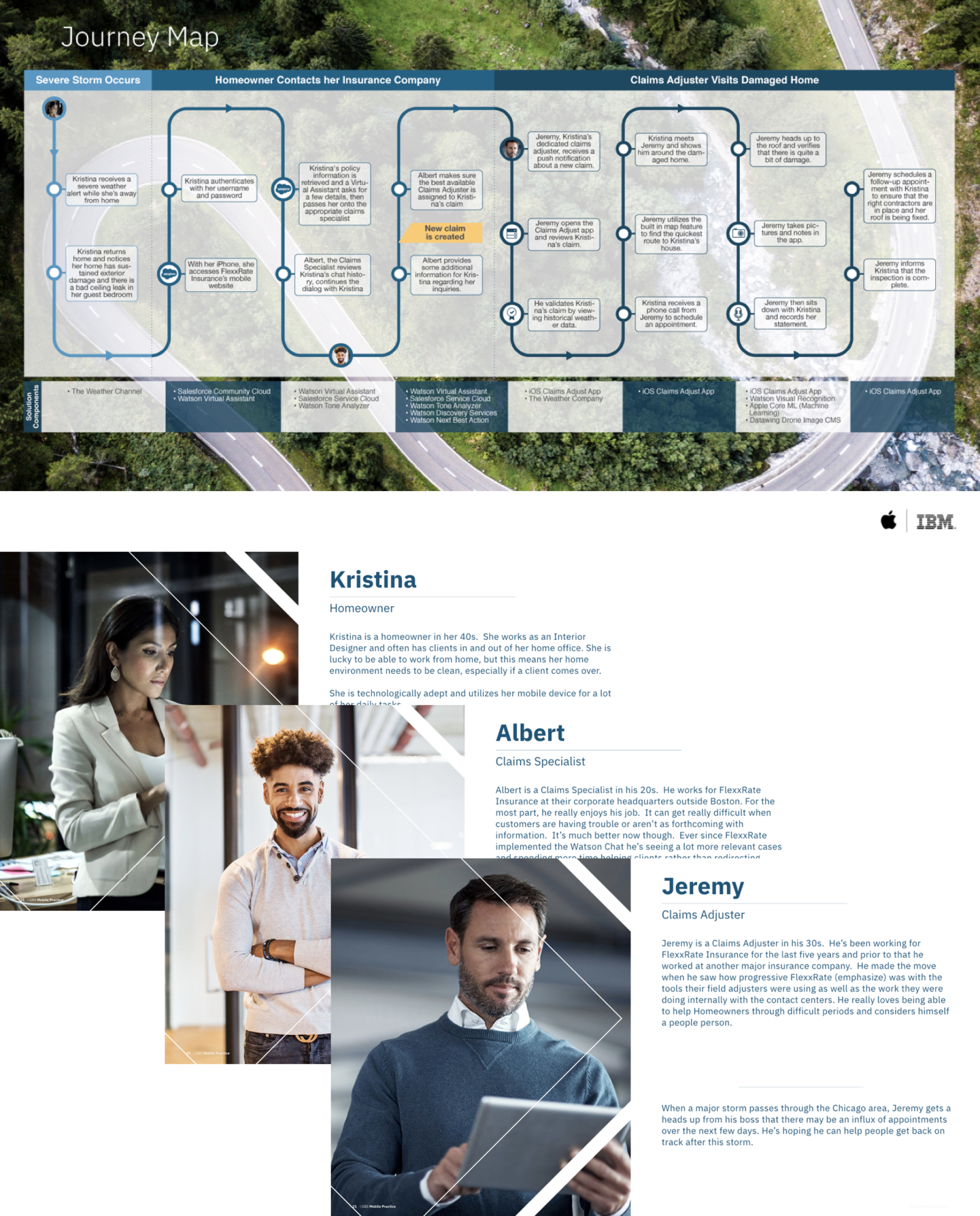 Citi Bank Whitepaper
I collaborated with IBM and Citi Bank North America executives to produce a whitepaper on transforming retail technology solutions. I conducted research, structured content, and took full responsibility for the design, using Adobe Illustrator and MS Office to create graphics and layouts for the document.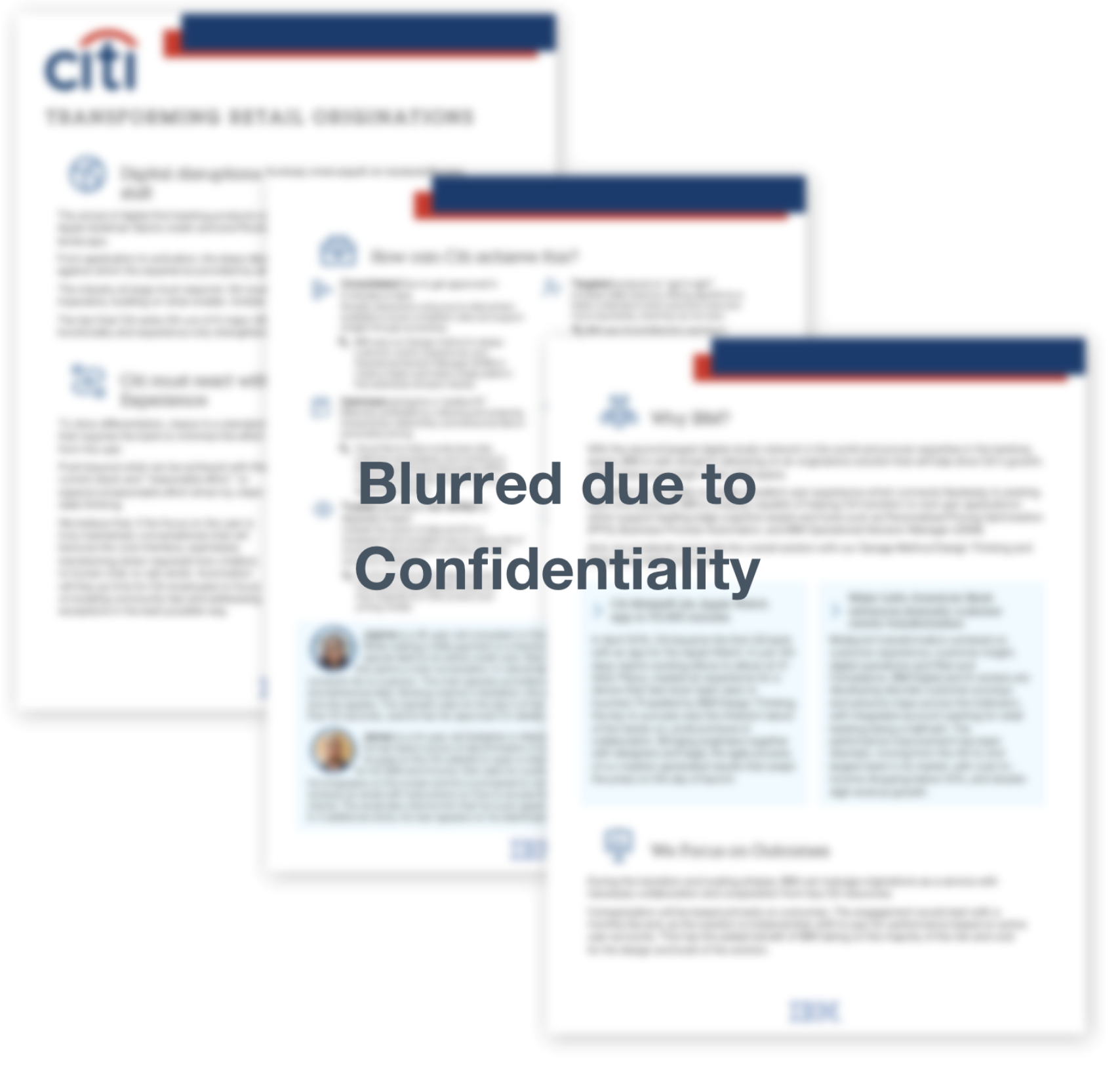 Project Logo (IBM + AMEX)
I took complete ownership of the logo design process of an IBM + AMEX organizational transformation project. I researched the client's background, project goals, and IBM and AMEX design guidelines before designing the logo. Logos were presented in front of IBM and AMEX leadership, and the selected logo was chosen for use throughout the multi-year initiative.