Background
During the pandemic, I took up golfing and it quickly became my favorite hobby. I've used various golf mobile apps and found The Grint app to be my favorite due to its community-centric features. However, I found the app's design outdated and confusing, so I decided to redesign it.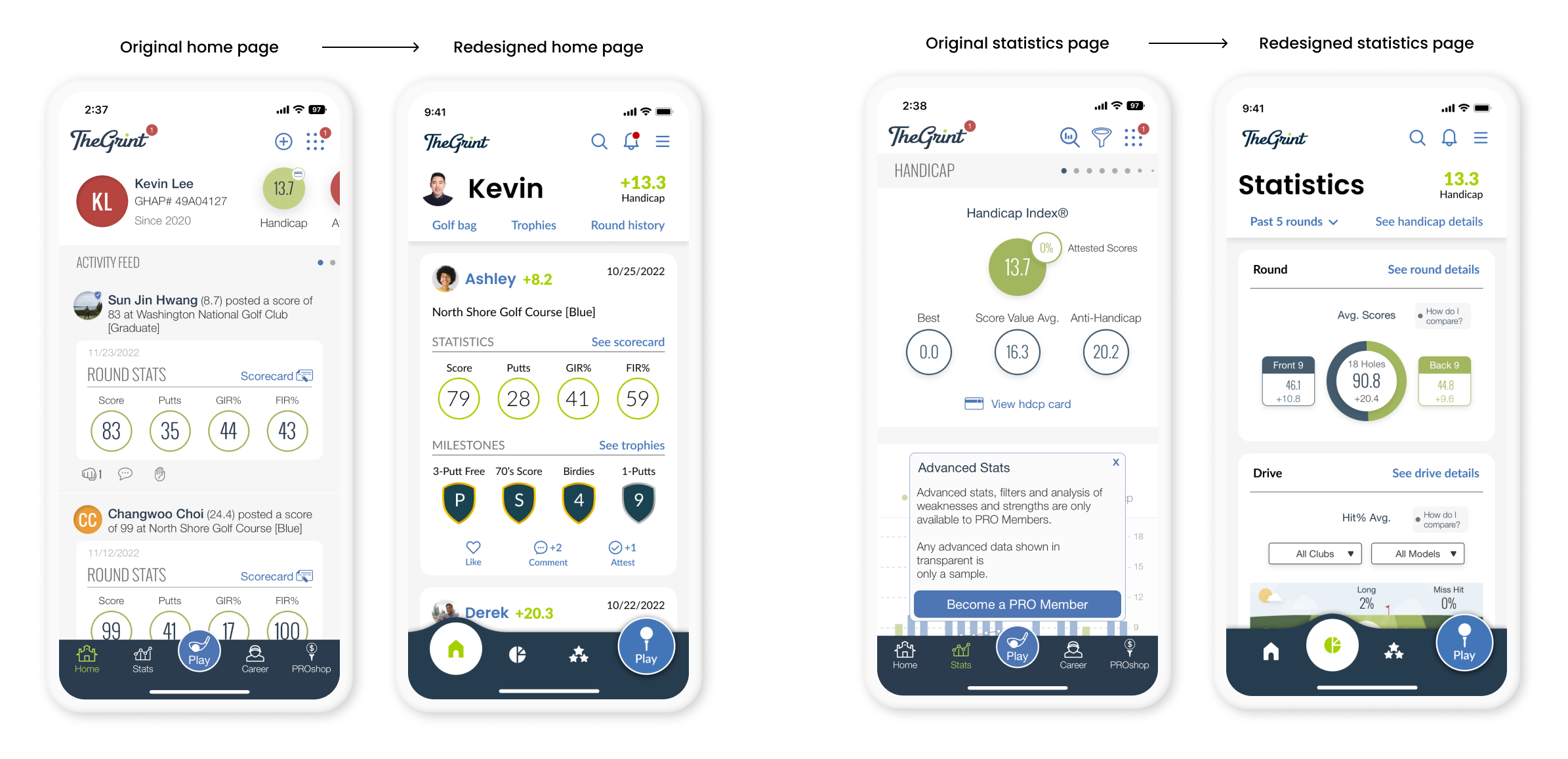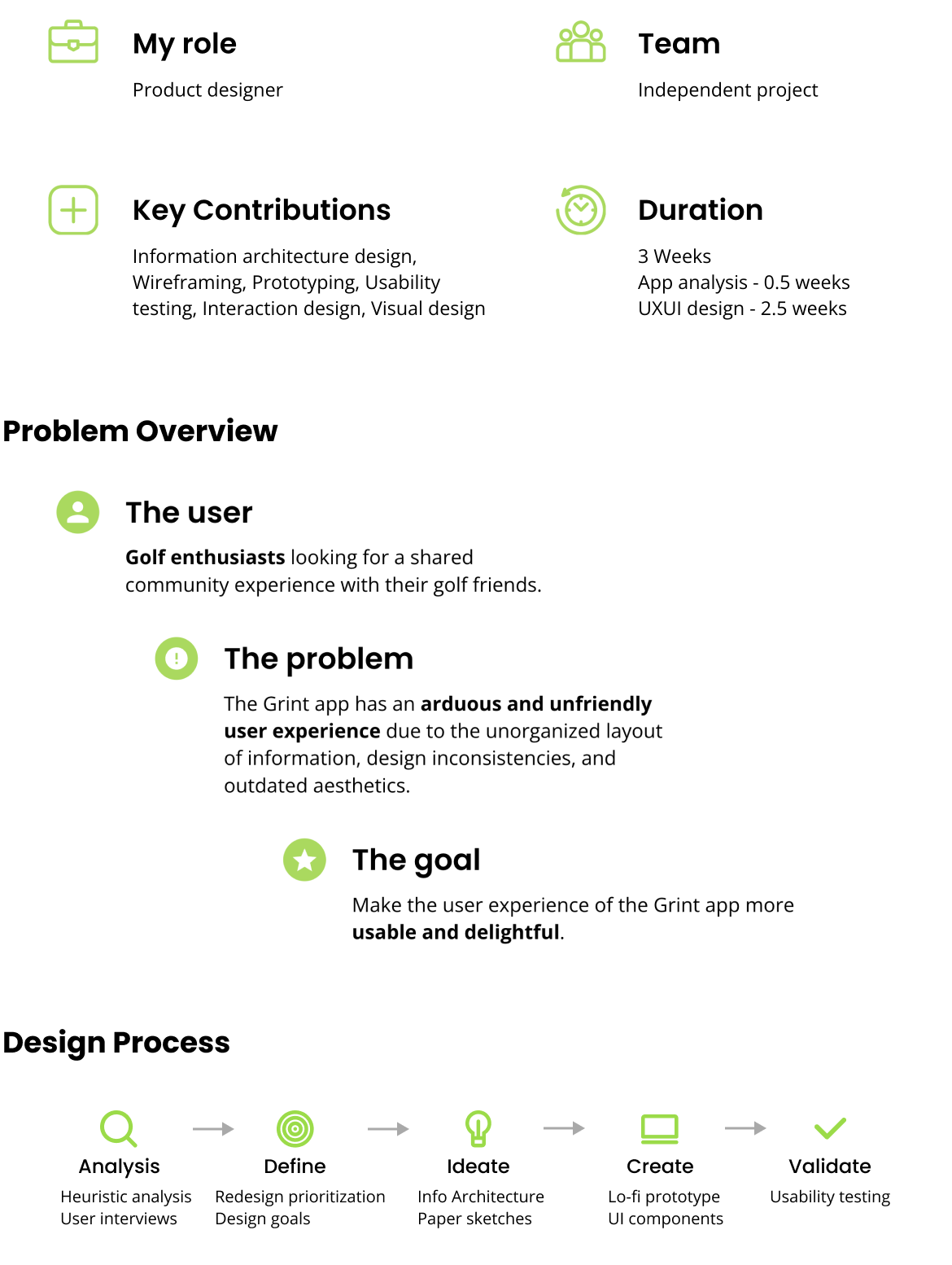 App Analysis
Based on my app usage and interviews with 5 golfers who use the Grint app as their primary golf app, I analyzed the strengths and shortcomings of the app.

What are opportunities for improvements?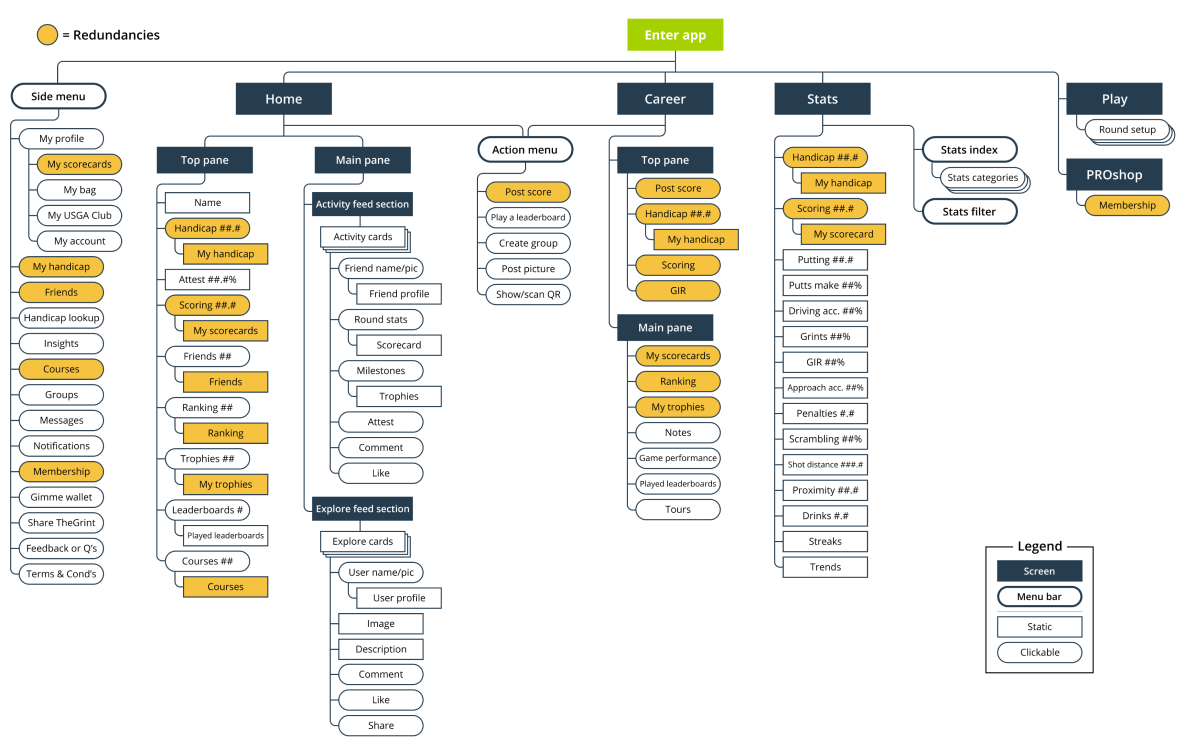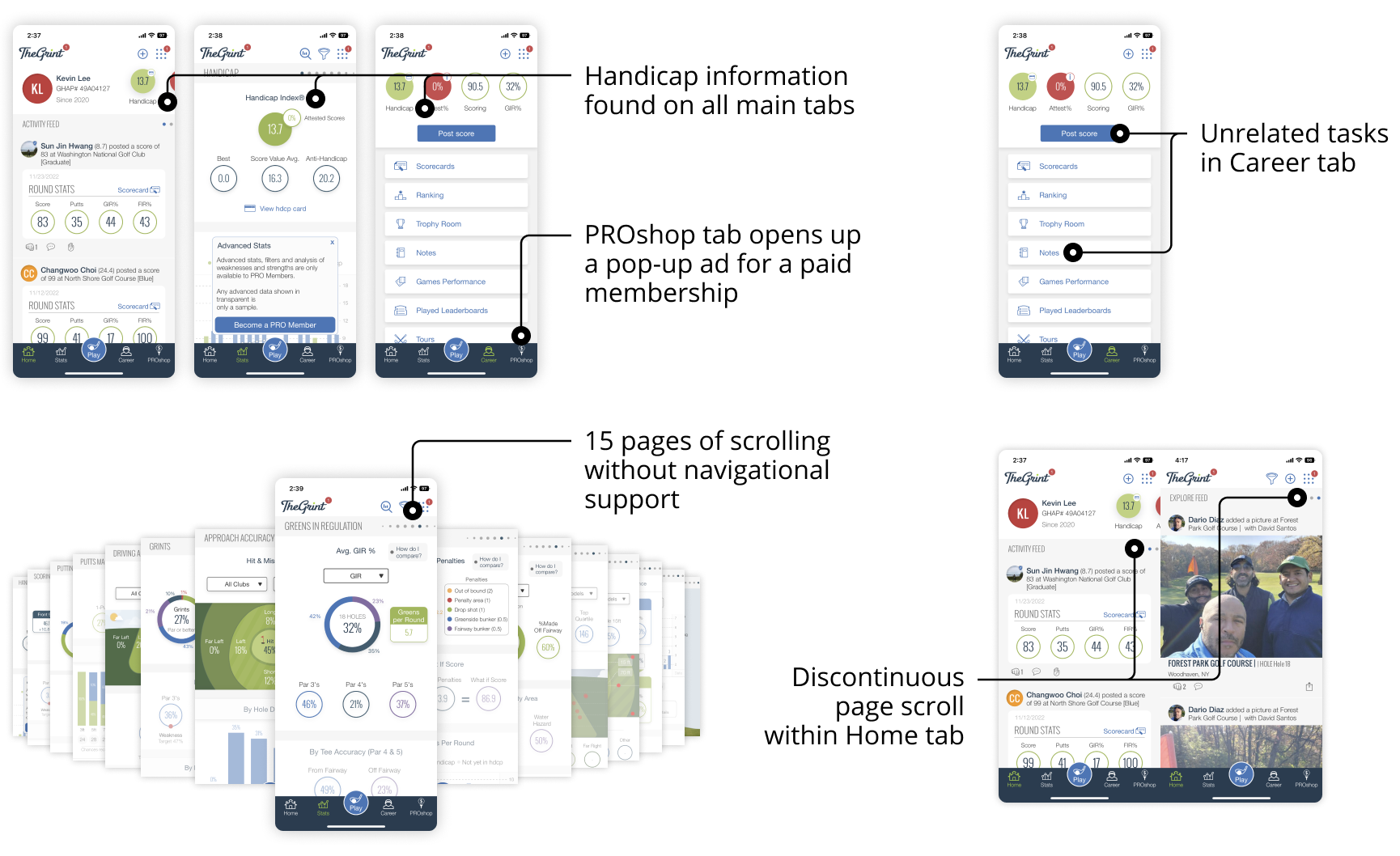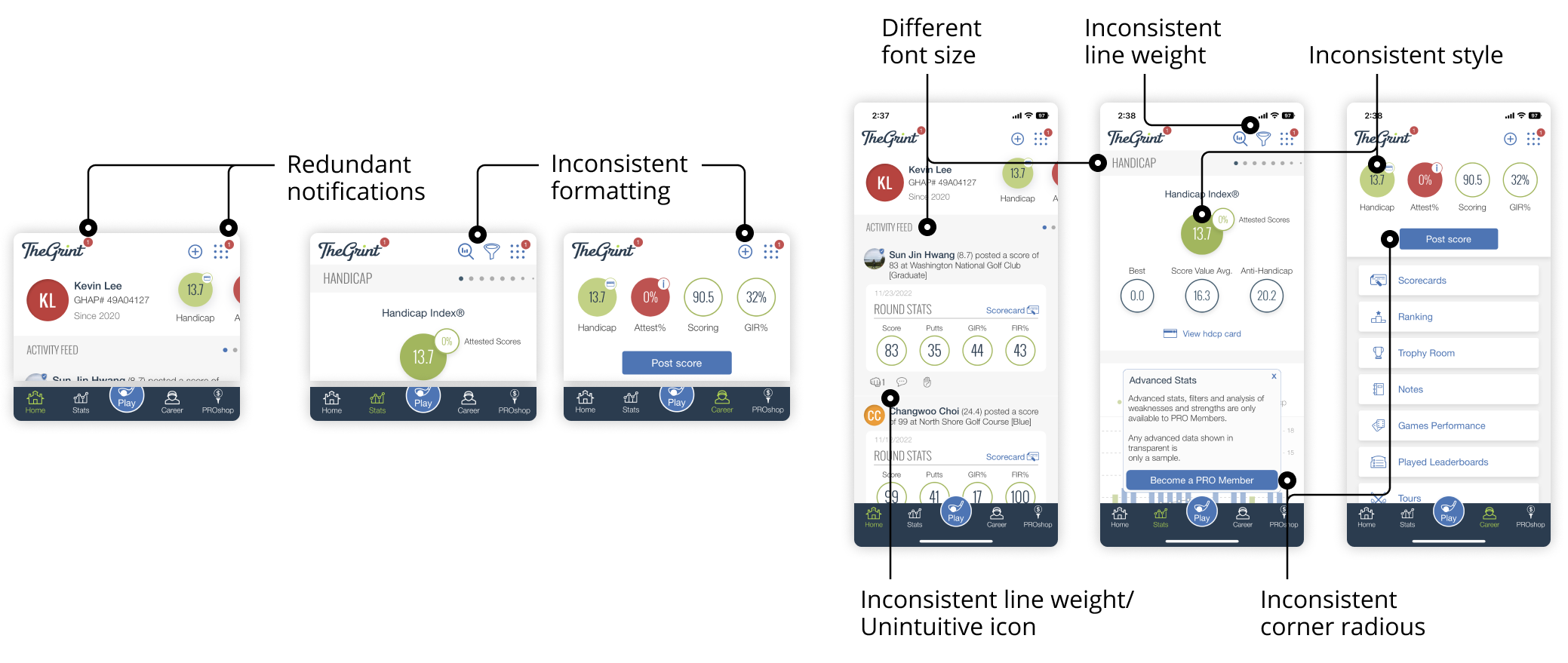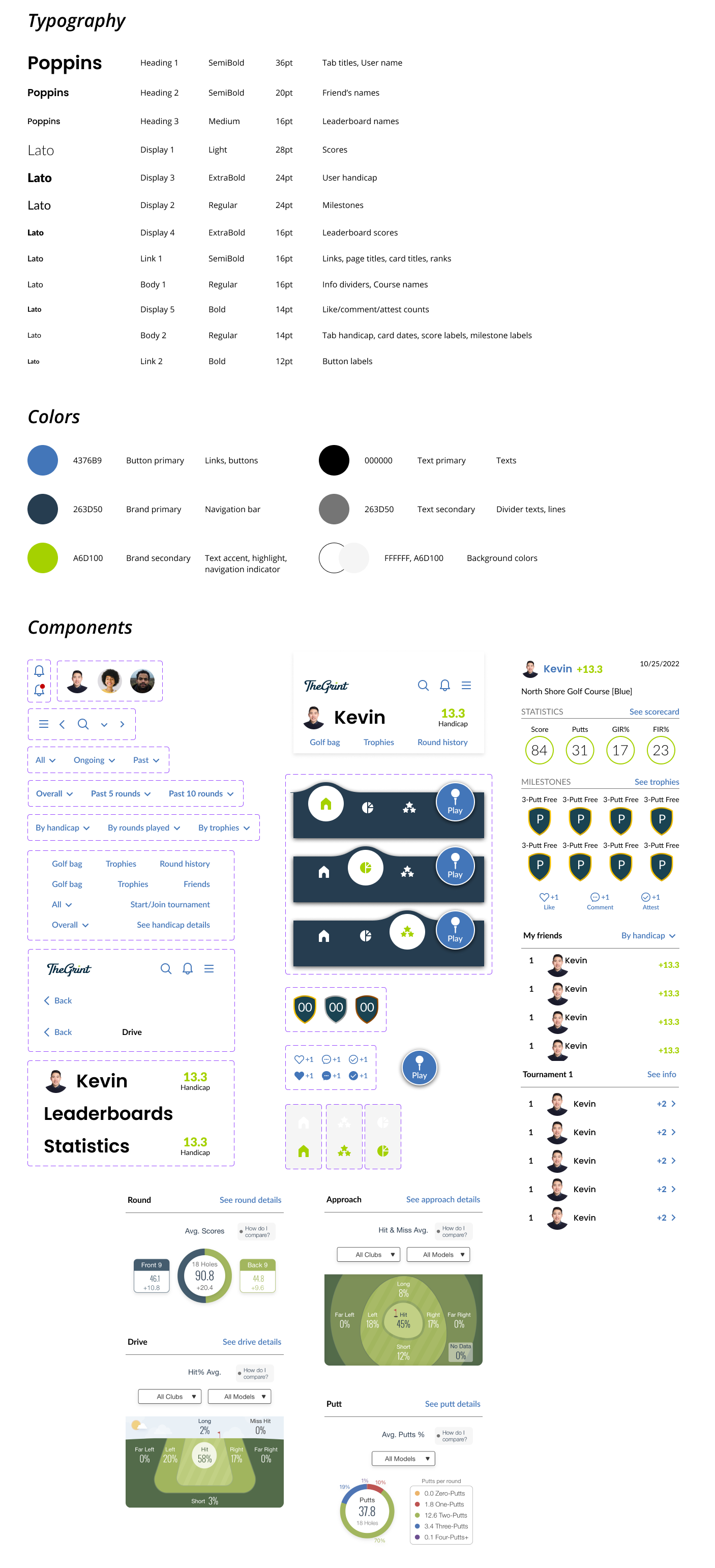 Feature Selection
I identified all the redundant features throughout the app and removed unnecessary ones for simplicity and clarity in the app's information hierarchy.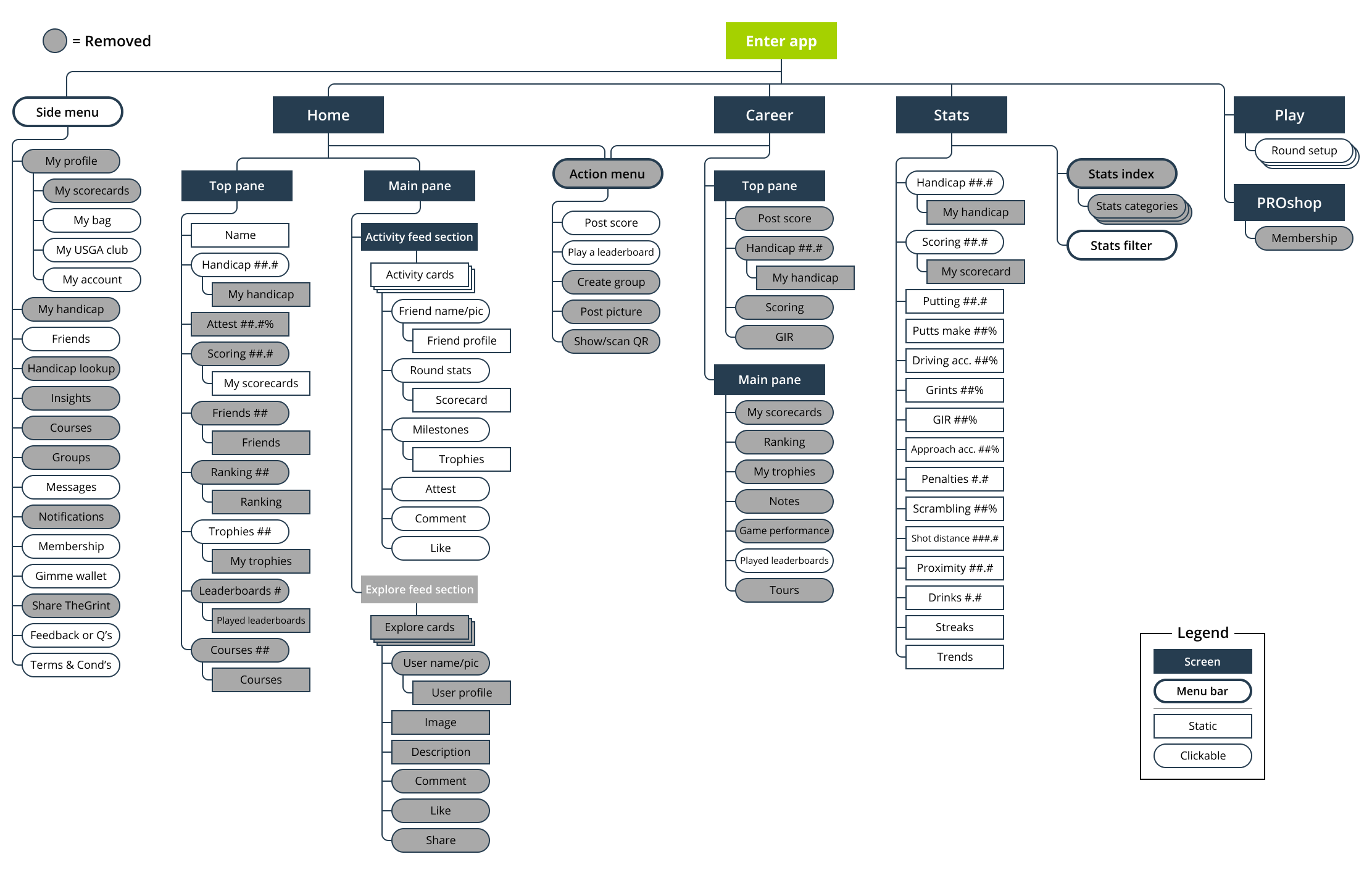 New Information Hierarchy
I created an entirely new information hierarchy for the app. All features have been thoughtfully grouped and prioritized to provide an intuitive and consistent user experience across the app.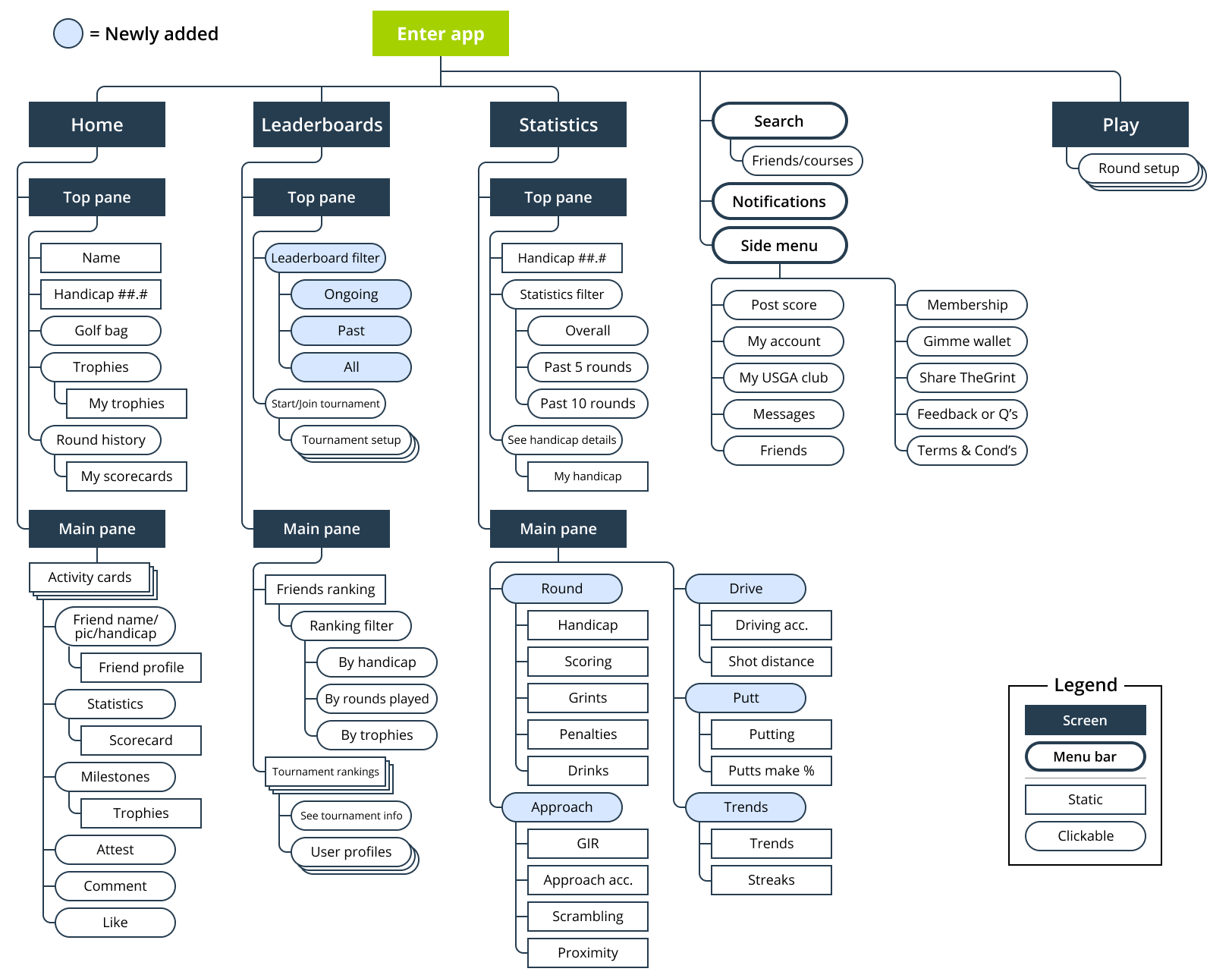 Scannable at a Glance
I used consistent layouts and card formats throughout the app to allow users to scan the screen at a glance and quickly execute the actions they want.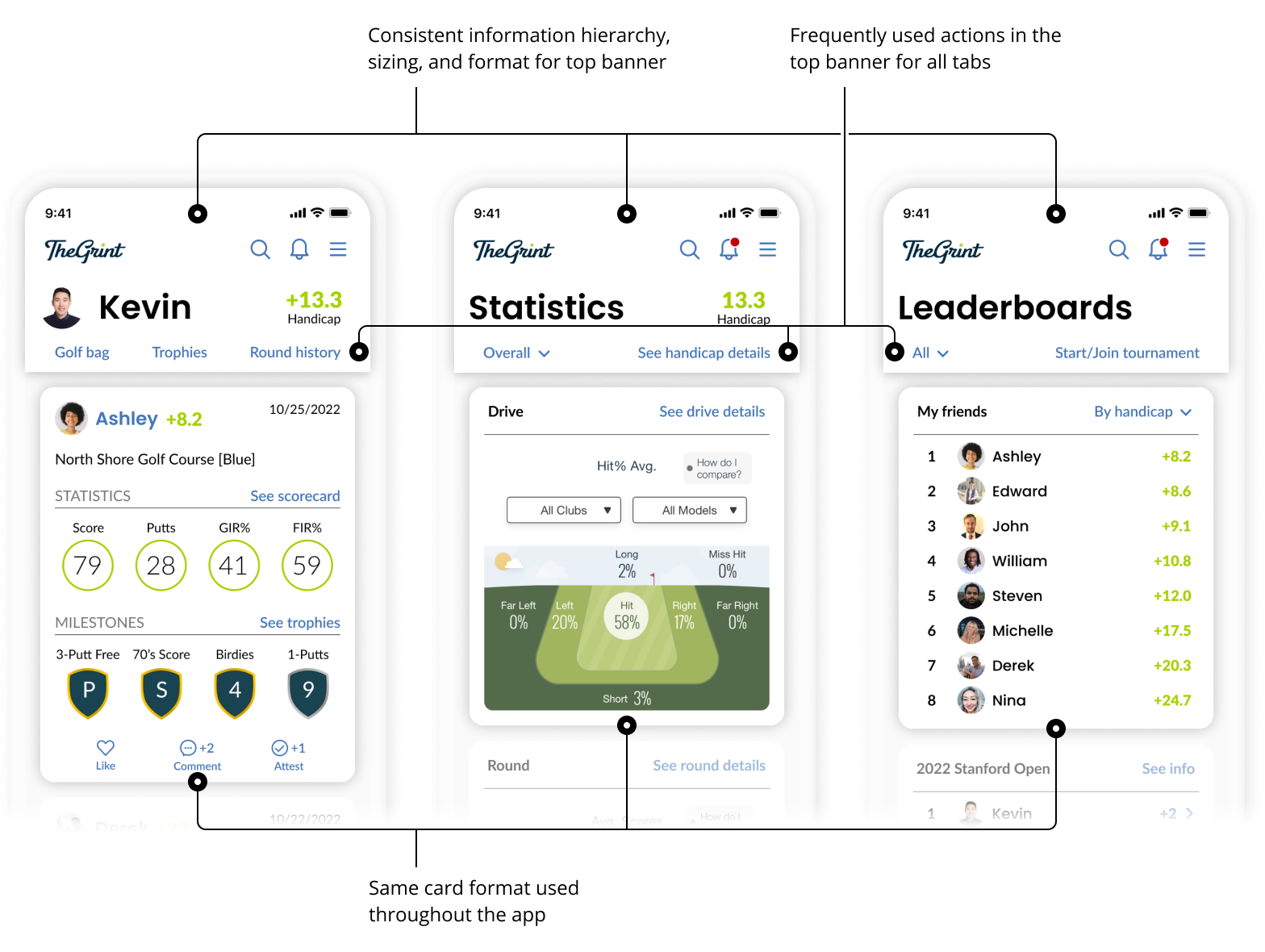 Stronger Brand Identify with a Polished User Interface
I updated the overall look and feel of the app and created a stronger brand identity.