Overview
During my studies in product design at Stanford University, I collaborated with Coursera's Core Learning Experience Team on a research and design project aimed at improving student motivation and retention rates.
As a leading global e-learning platform, Coursera offers a wide range of online courses and degrees from top universities and organizations, accessible to anyone, anywhere. However, many students find it difficult to maintain their motivation and progress in a course due to factors such as burnout, loss of interest, lack of discipline, or unforeseen life events.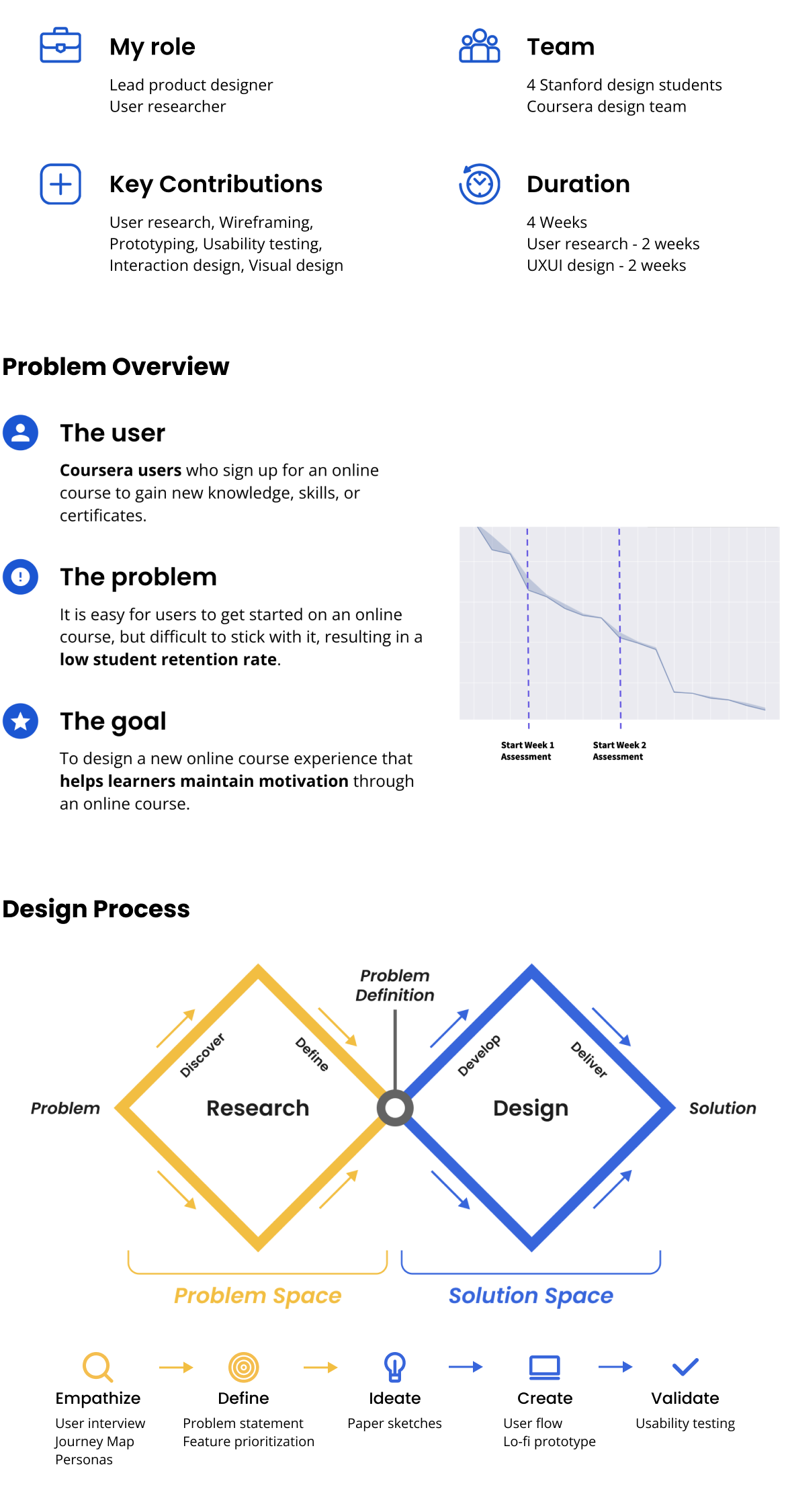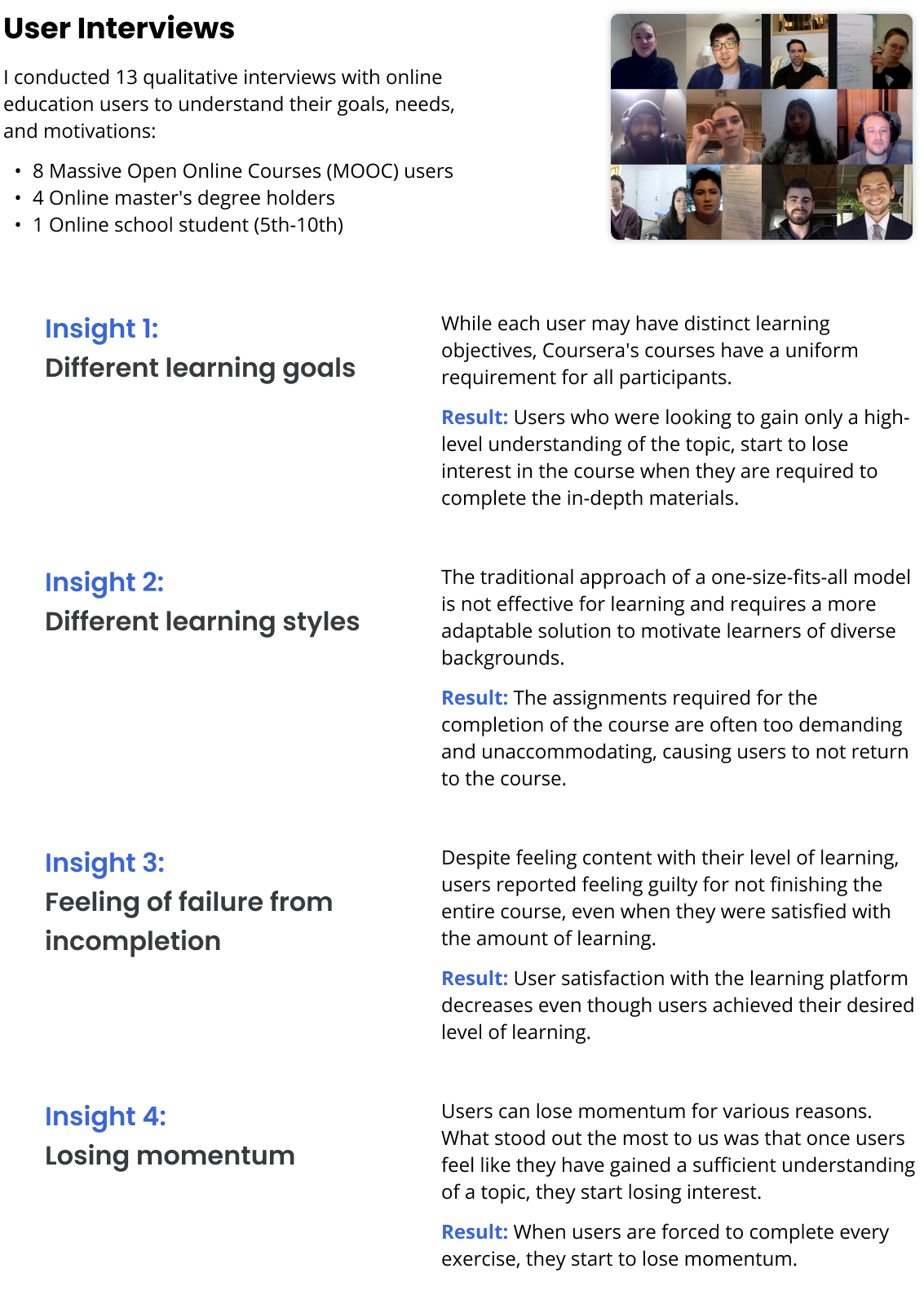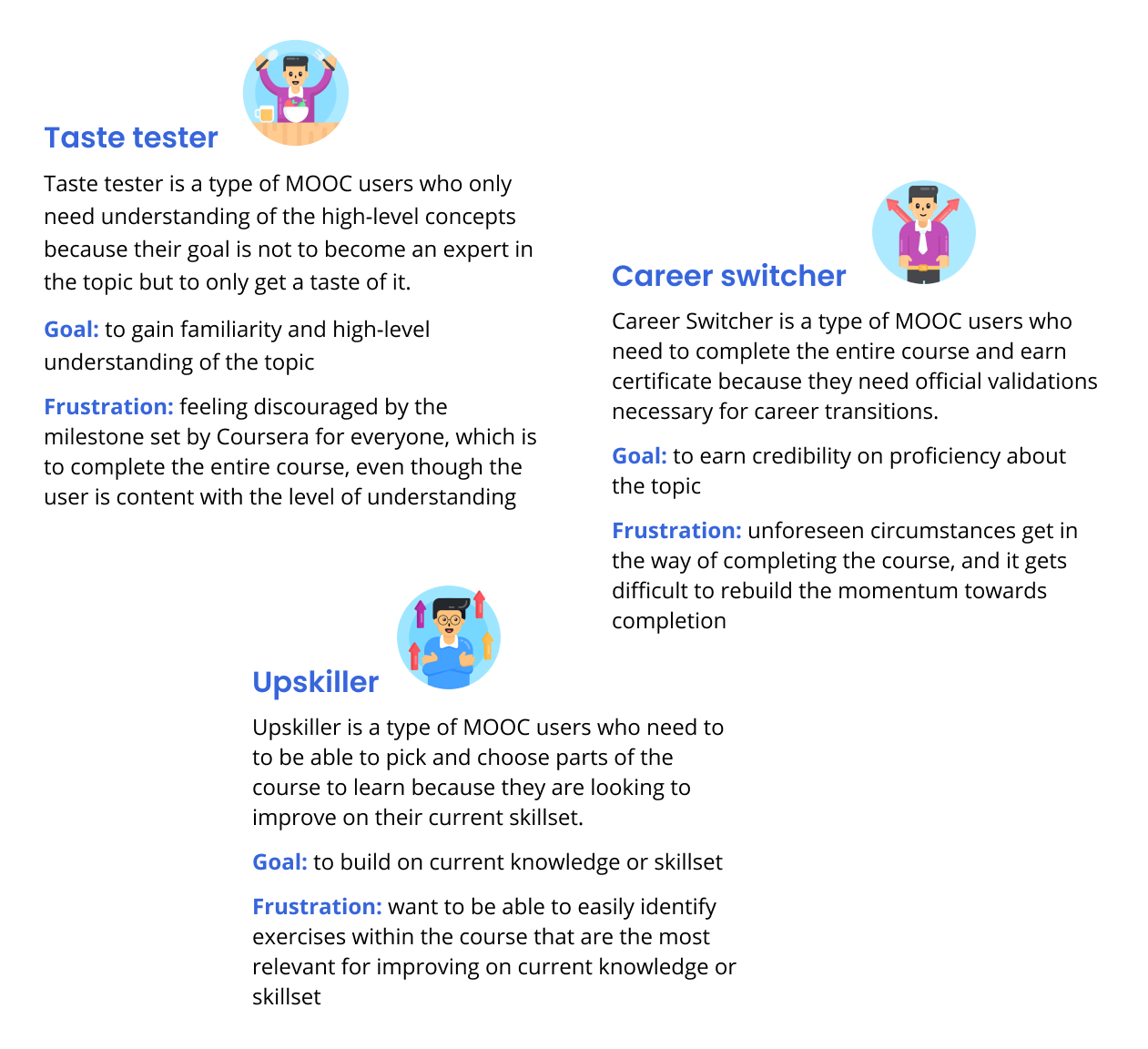 User Journey Map
I created a journey map to acquire a comprehensive understanding of the user experience and to make design decisions from the user's point of view.

User research synthesis
I synthesized the findings from interviews, personas, and user journey map through activities, such as affinity mapping, insight theme continuum, and 2 by 2 matrix.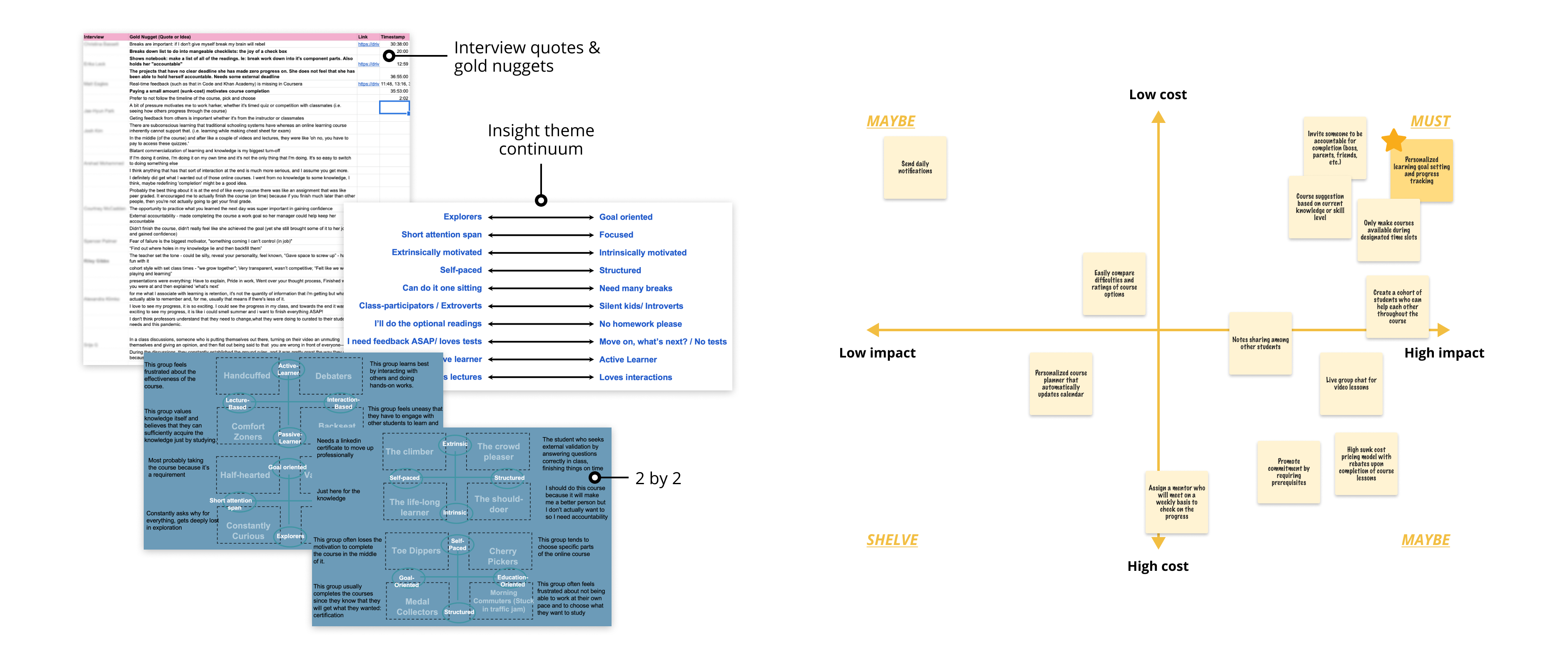 Design Goals
Coursera's definition of completion does not take into account the diverse learning goals of its users, which can lead to a sense of failure for many. To address this, I set design goals for the new enrollment experience that will provide users with the autonomy to define completion as the point at which they feel confident in their understanding.
How might we give users with different learning goals a sense of accomplishment and completion?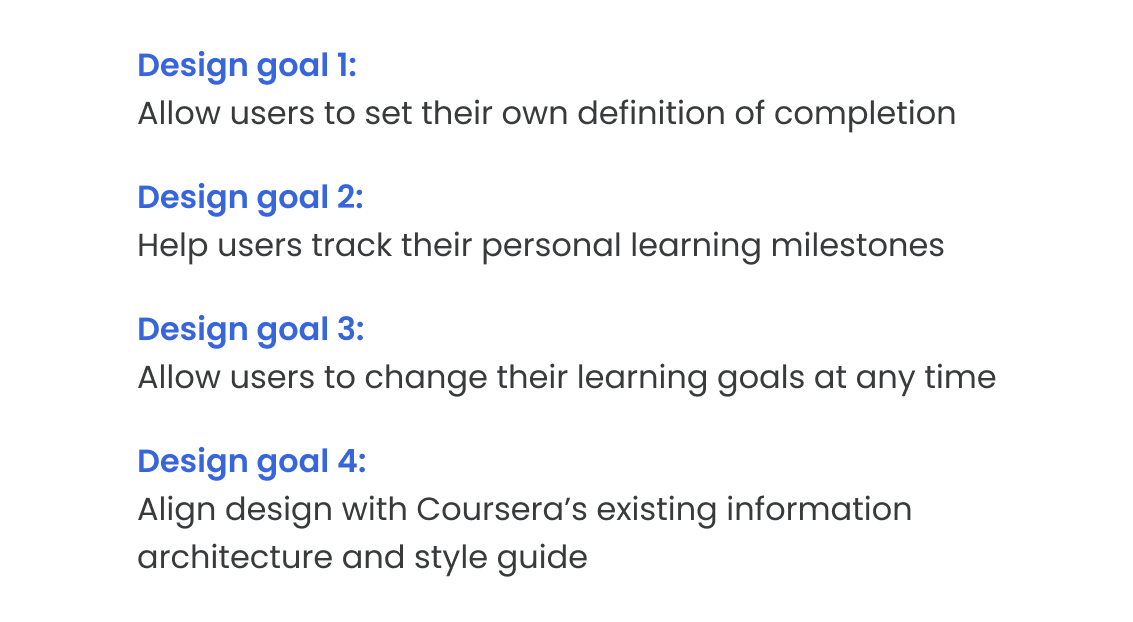 Design Ideation
I sketched paper prototypes to quickly explore various design options. Then, I created a low-fidelity digital prototype to conduct usability testing and validate the design.
Ideation Using Paper Prototypes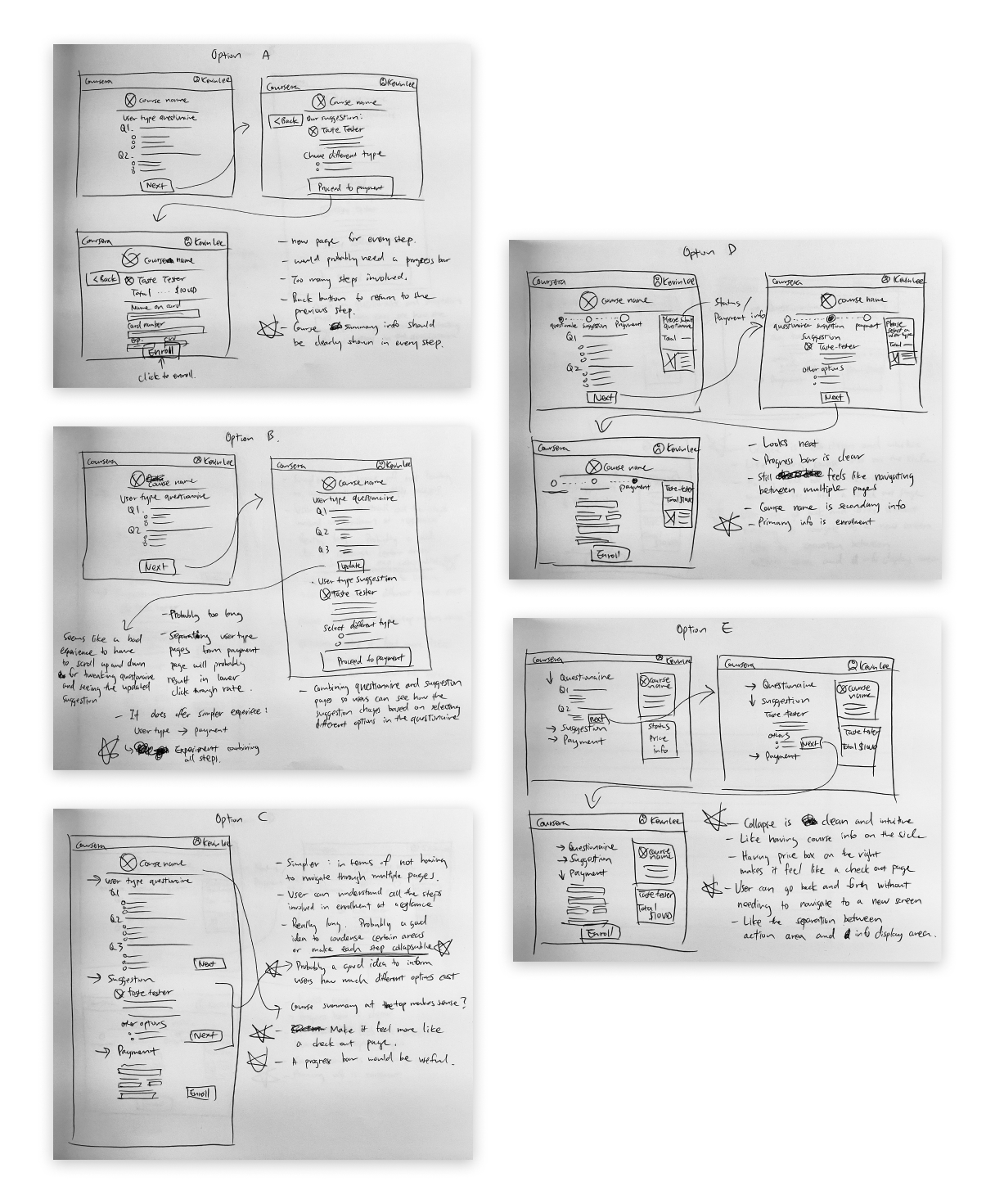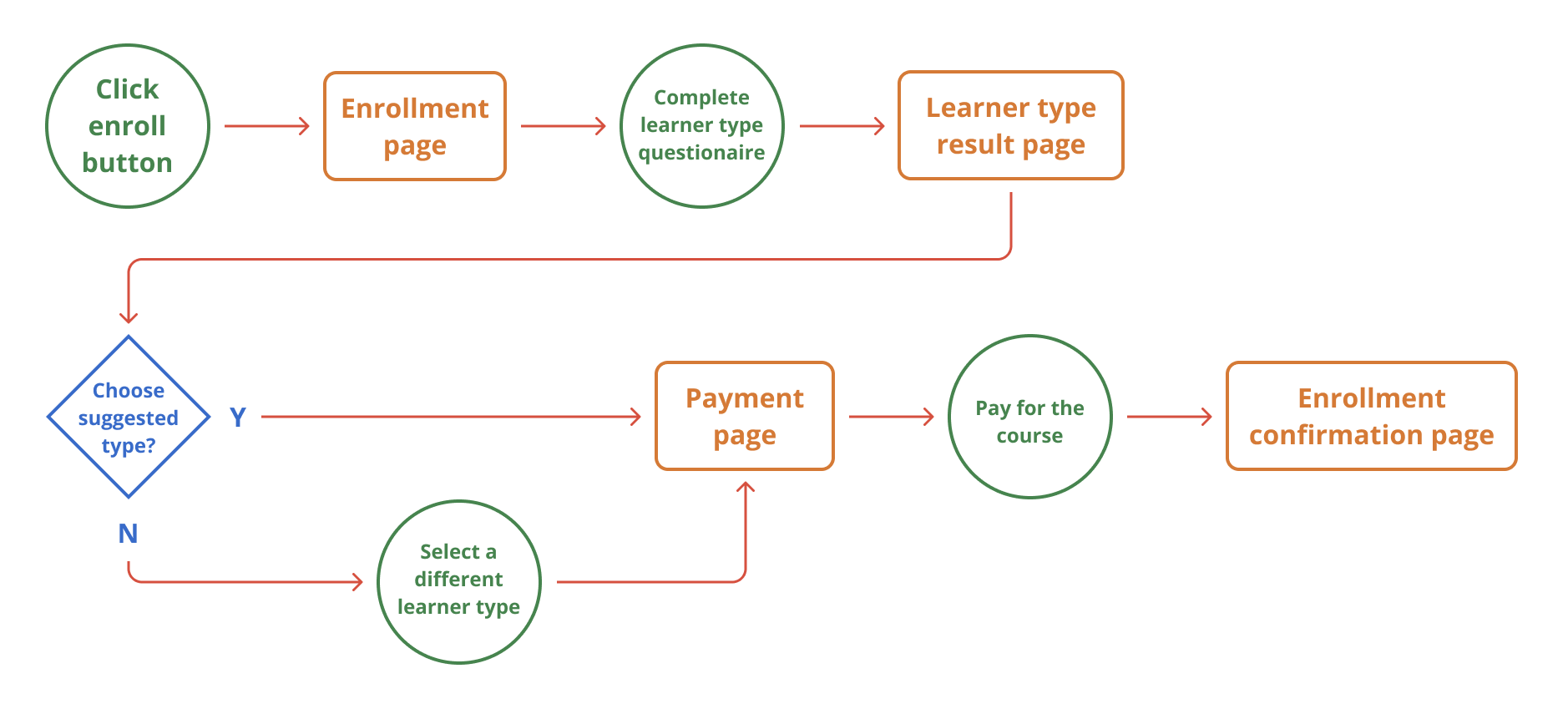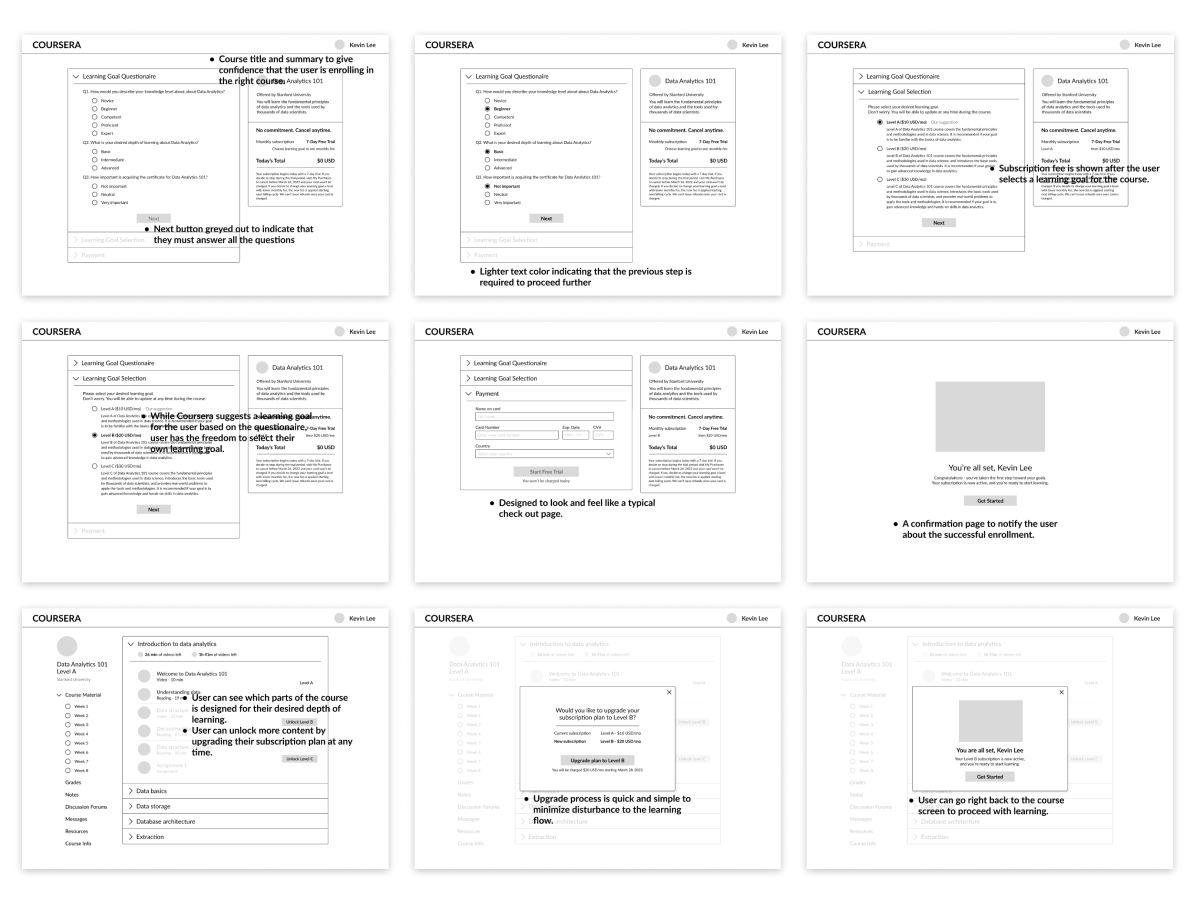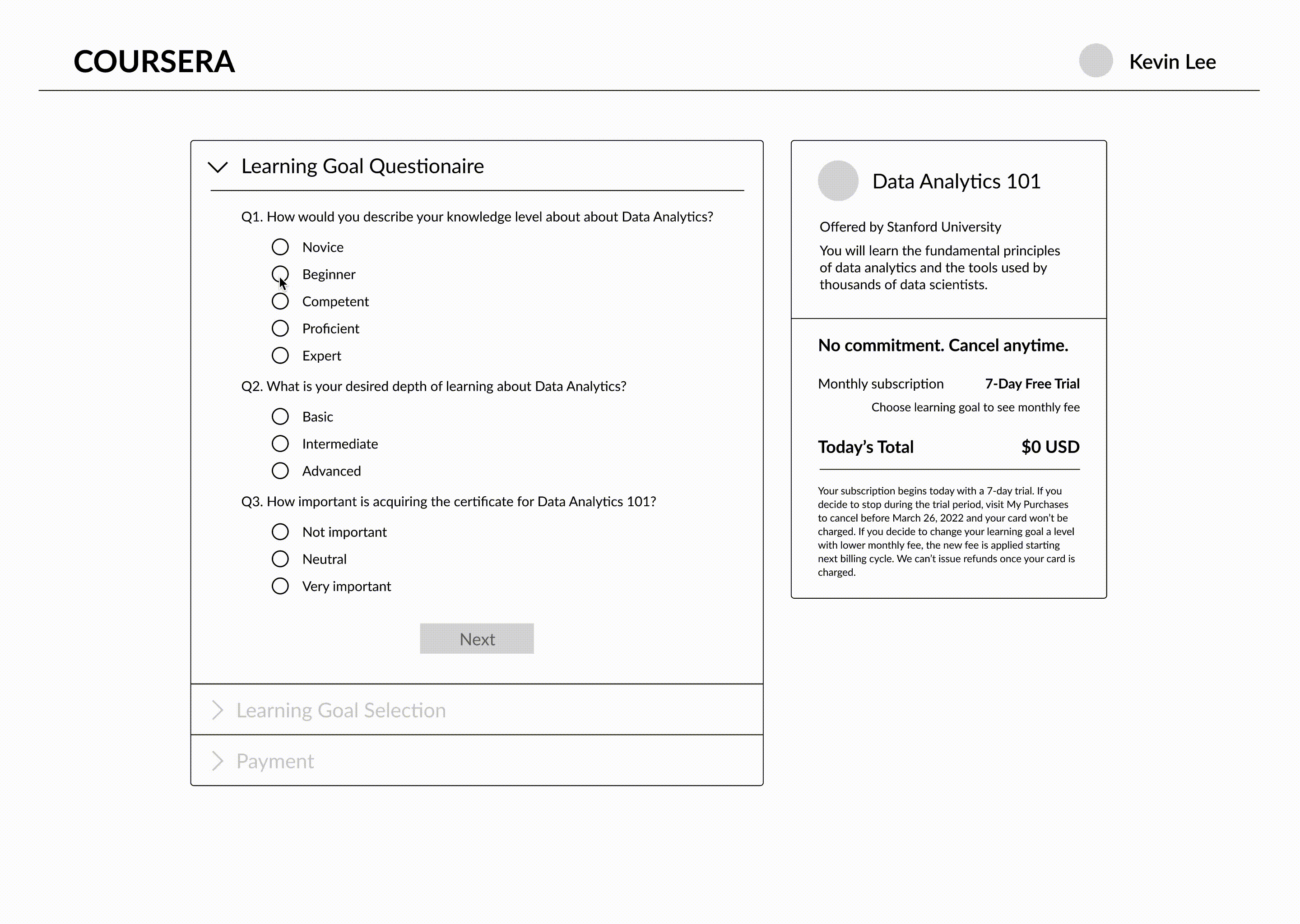 Usability Testing
I conducted usability testing with the 8 MOOC users using the lo-fi digital prototype. I measured the effectiveness by synthesizing user feedback.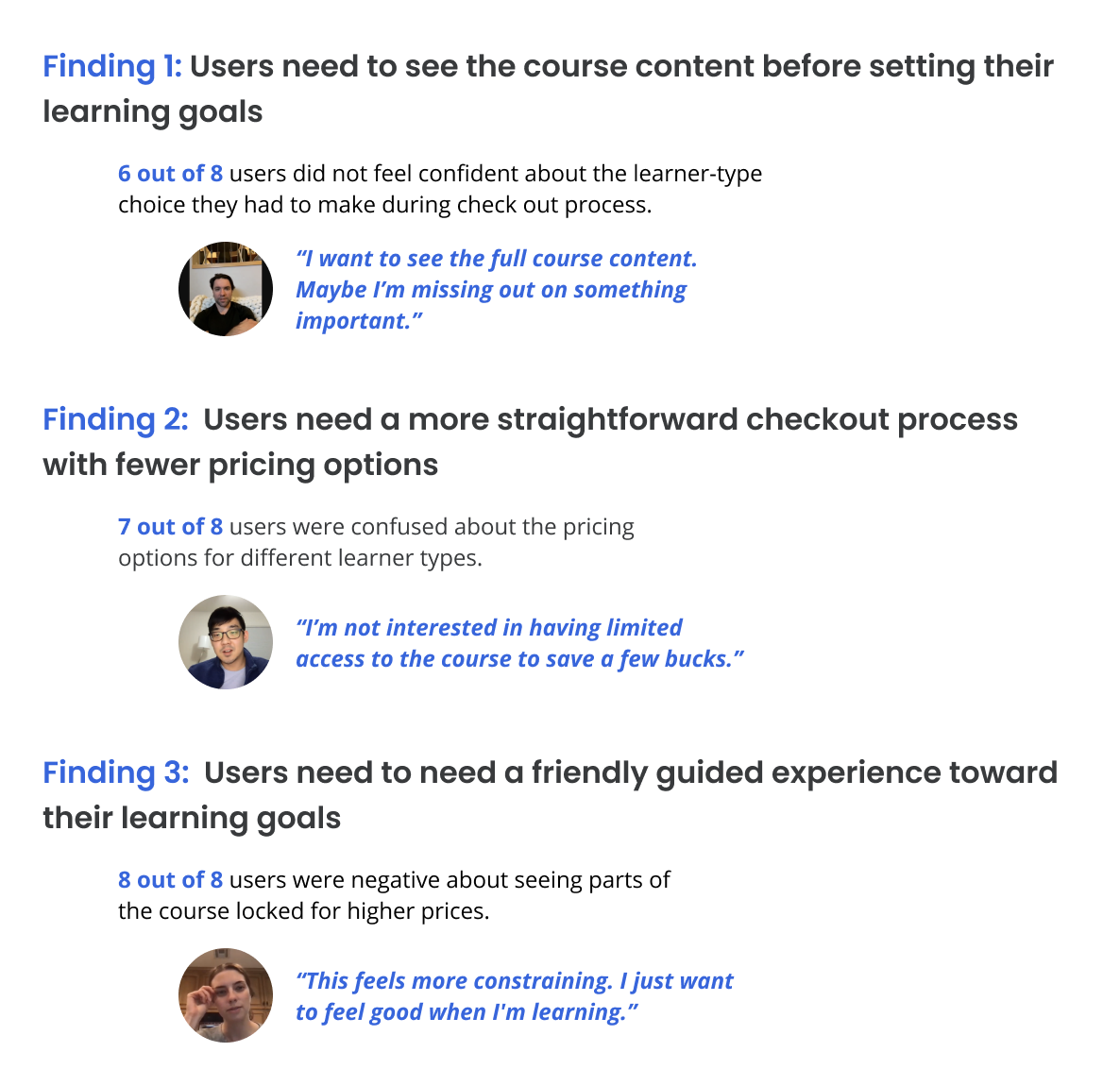 Updating Design Based on Findings

Feature 1: Simplified enrollment process
I stripped down the original enrollment process to a single payments page. This removes the confusion and complexity of the original design that came with the learning goal setup being part of the enrollment process. The updated enrollment process works better with Coursera's current subscription-based business model.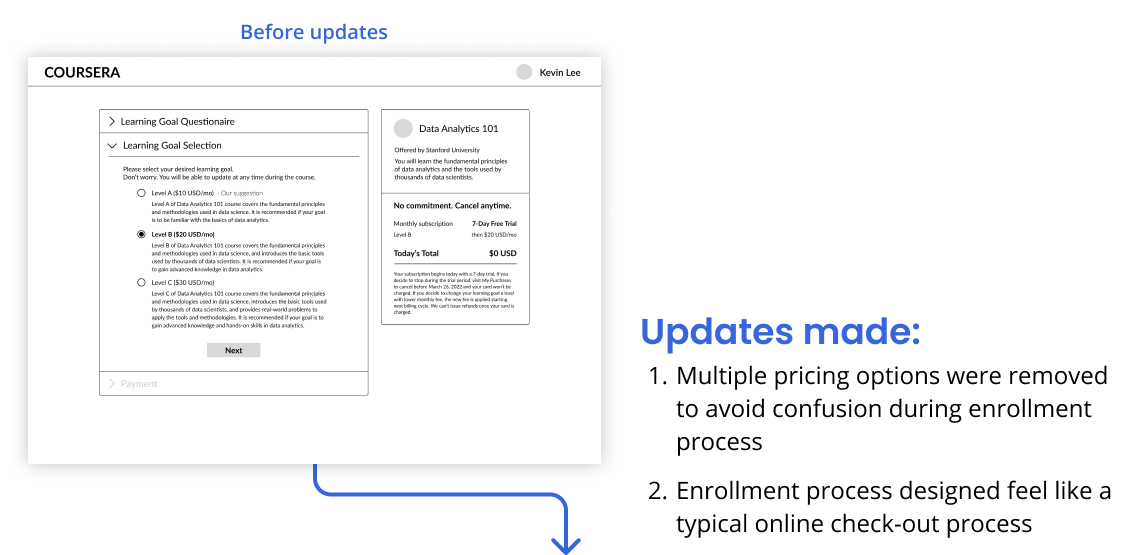 Feature 2: Personal learning goal setup
Users have said during the usability testing that they would like to skim through the course content before deciding on their learning goal. Moving the learning goal setup process to the course home page means that the users can now decide on their learning goal after checking out what the course offers.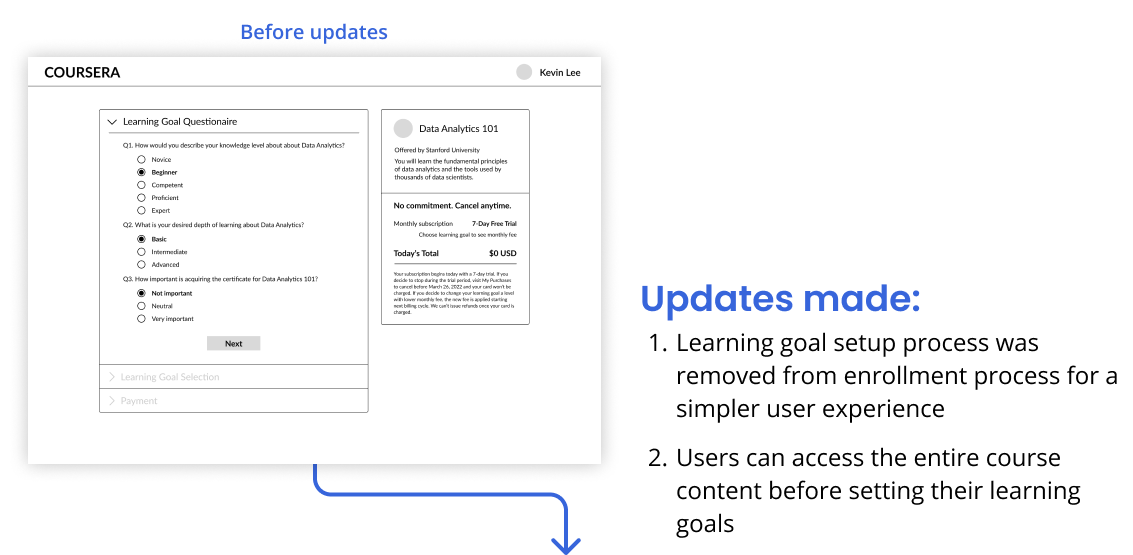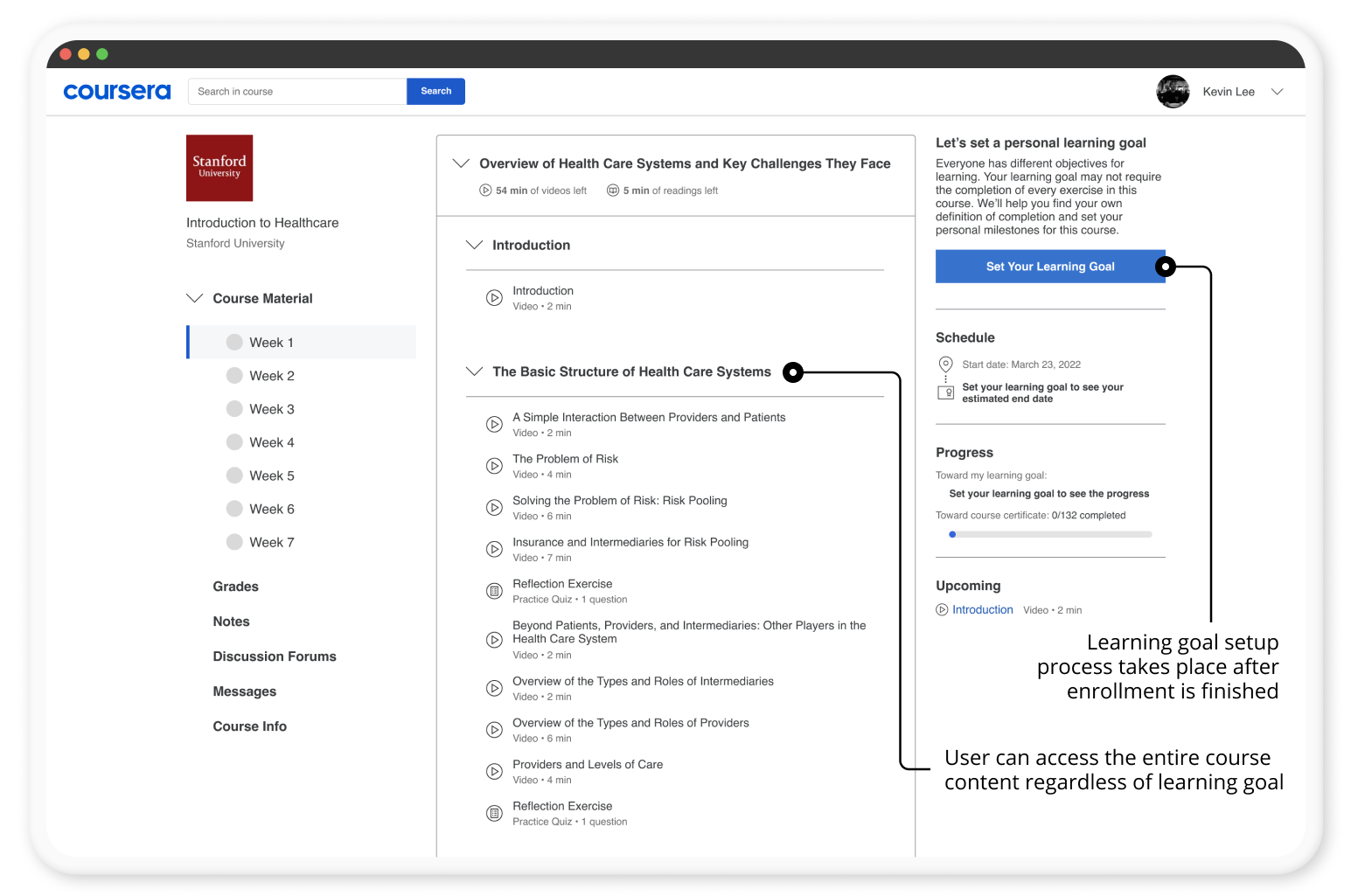 Feature 3: Milestone tracking and learning goal update
Once the user has set their learning goal, a personalized milestone is created. This personal milestone can be tracked alongside the process toward the overall course completion. This can provide a sense of accomplishment for users whose learning goal does not require completing the entire course.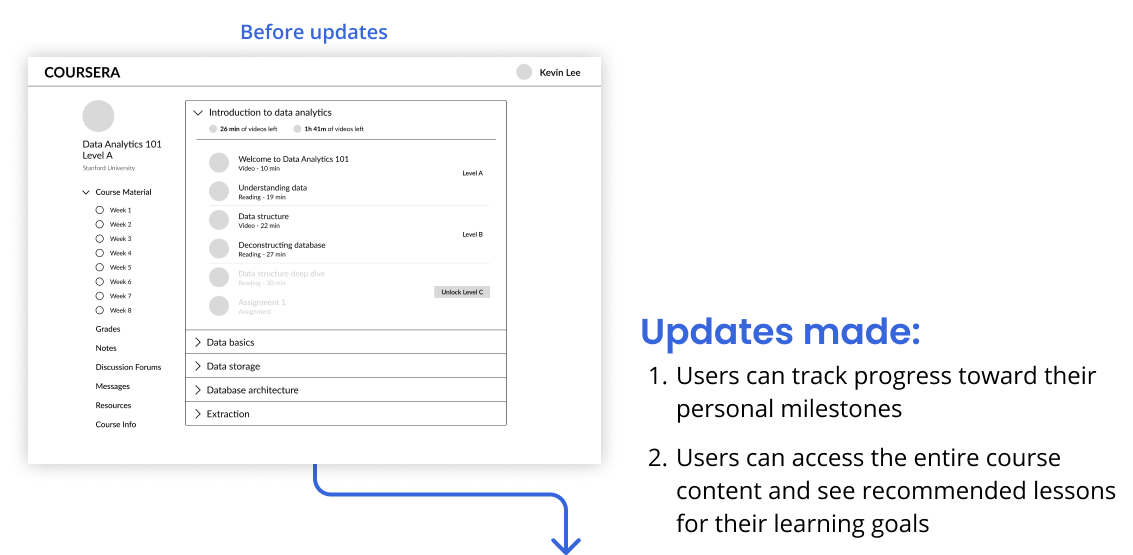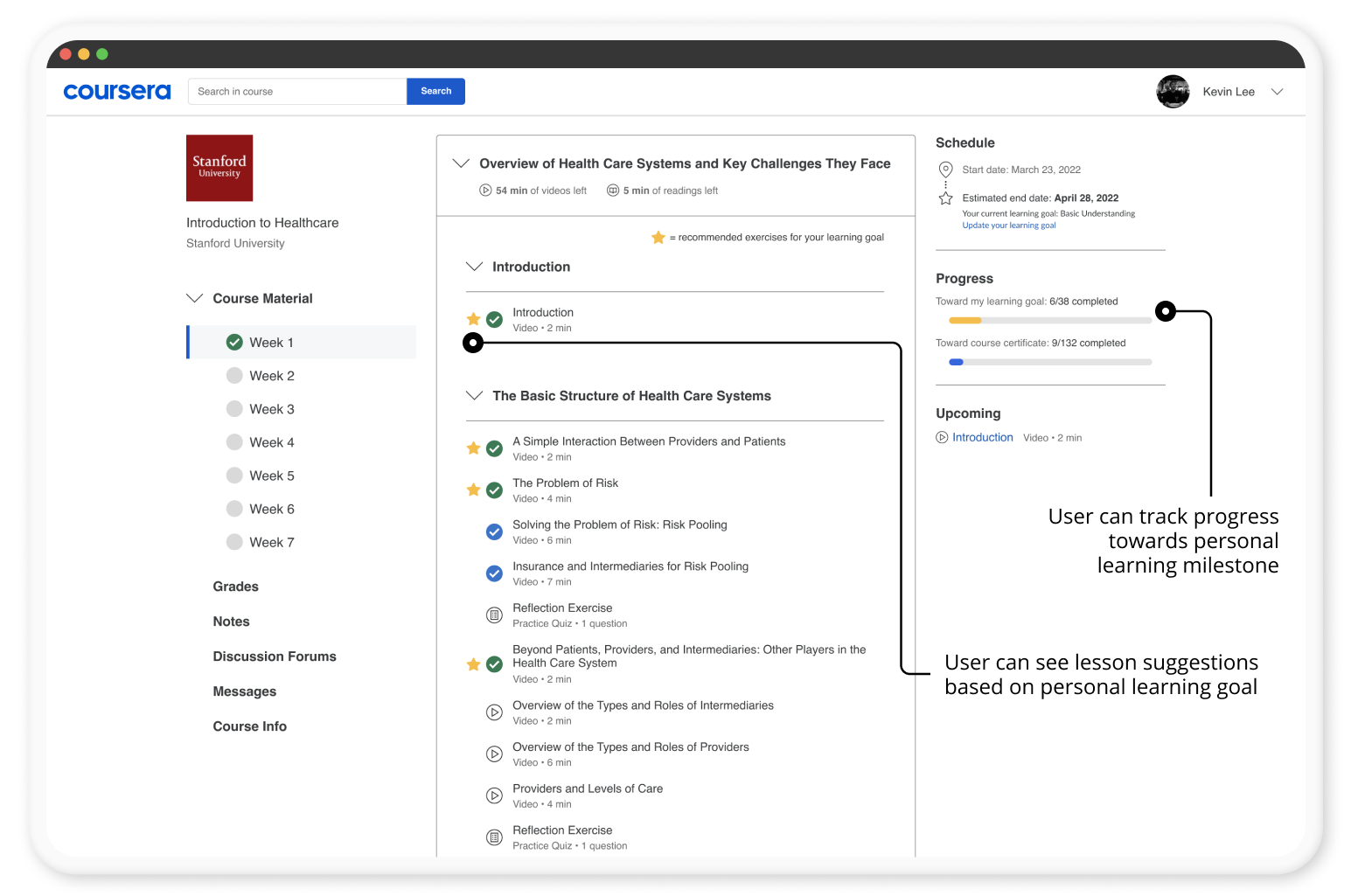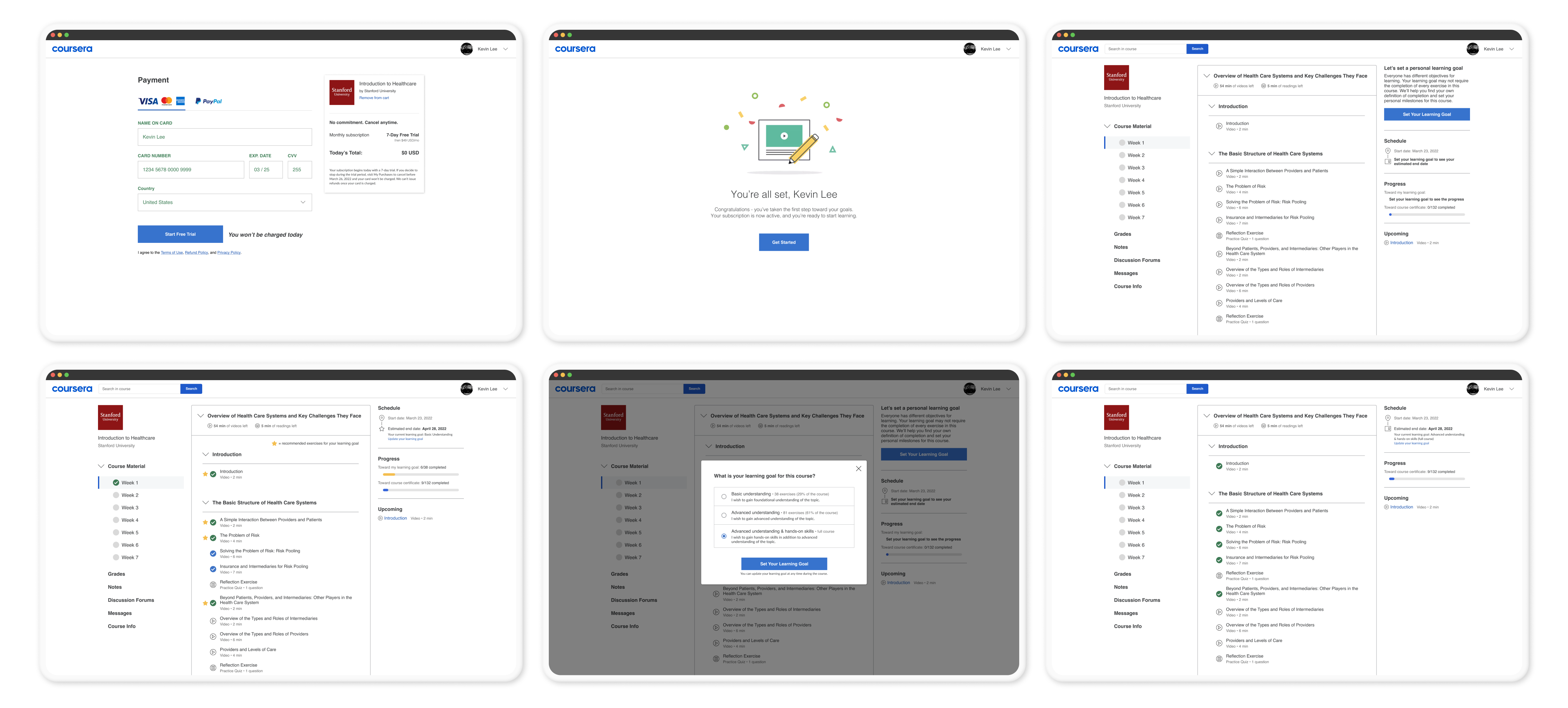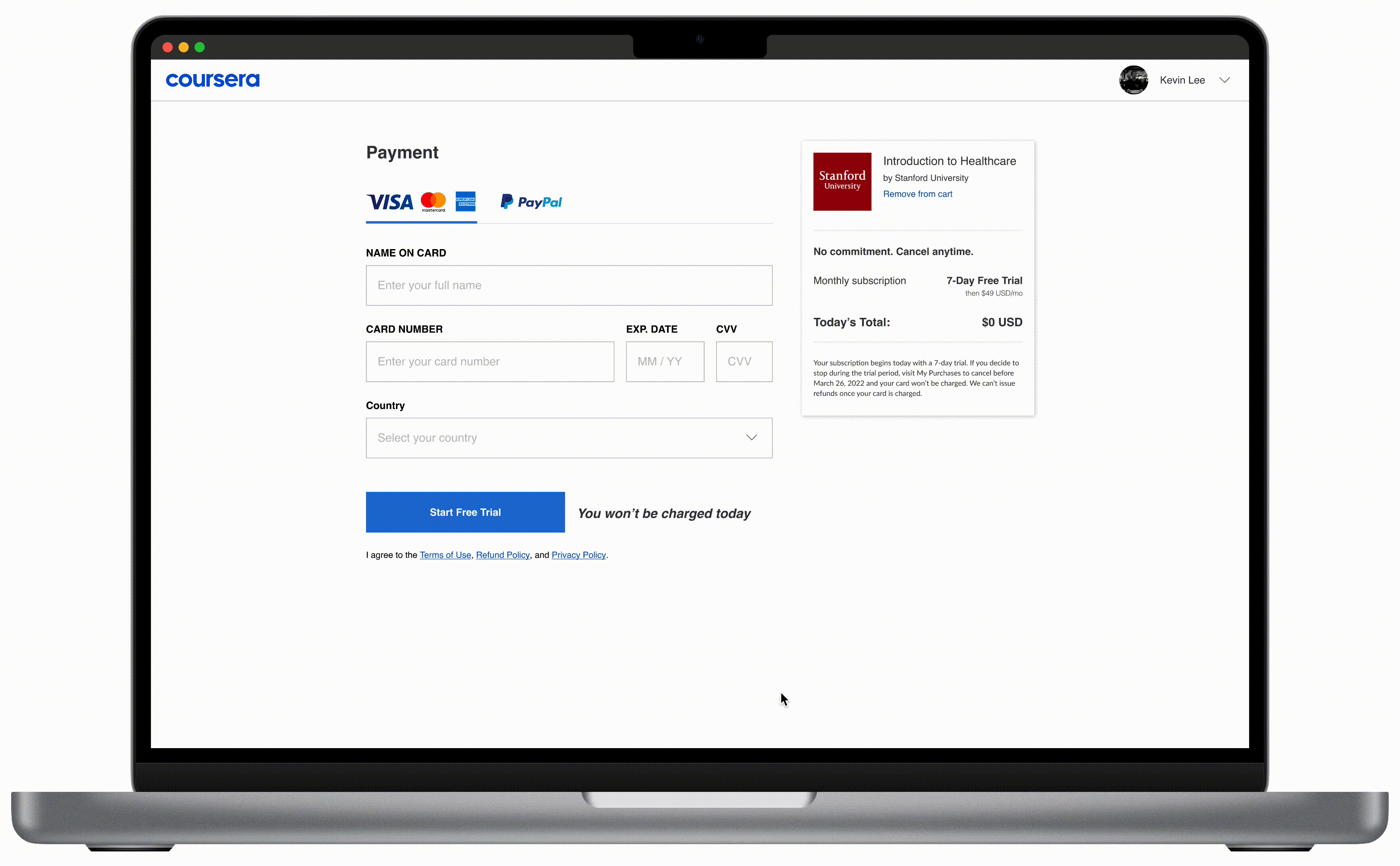 Endnote
The project received positive feedback from Coursera's Learning Experience Team for providing an evidence-based solution and ensuring seamless integration with its current user experience.
This project taught me two essential lessons. First, it highlighted the significance of prioritizing user emotions. By actively listening to the user's feelings, I was able to uncover and address design flaws and identify user needs that were not initially apparent. Secondly, it underscored the importance of rapid design iterations. Conducting multiple rounds of usability testing allowed me to swiftly incorporate user feedback and enhance the design.